New York Criminal Defense Lawyers
The attorneys at the Law Offices of Stephen Bilkis & Associates have a combined 100+ years of legal and law enforcement experience. We have been recognized for our tenacious yet personal approach to serving our clients. We understand that being charged with a crime is one of the most serious challenges that anyone could face. If you are convicted you could end up behind bars. Furthermore, you will have a criminal record making getting a job, maintaining a professional license, renting an apartment and other aspects of your life more difficult. Understanding this, we vigorously defend our clients from the beginning of the case until it is resolved. While we frequently achieve favorable resolutions to criminal cases without ever going to trial, when necessary we will go to trial and use our extensive knowledge of New York state and federal criminal law to secure the best possible outcome for our clients. If you are under suspicion for having committed a felony or misdemeanor, it is critical that you immediately contact an experienced New York criminal defense attorney at the Law Offices of Stephen Bilkis & Associates who will review the facts of your case and explain your legal options.
Cases we handle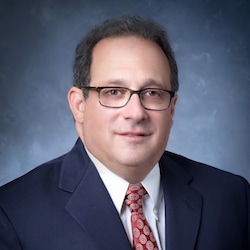 The attorneys at the Law Offices of Stephen Bilkis & Associates have experience handling a wide range of criminal cases, including both felonies and demeanors. We aggressively defend clients who have been charged with a variety of types of crimes including violent offenses, non-violent offenses, white collar crimes, federal offenses, and juvenile crimes from the moment of arrest until the case is resolved.
Domestic violence
We represent clients who have been accused with domestic violence. We understand that the mere accusation of domestic violence can damage a defendant's family life, as well as his (or her) career. Charges related to domestic violence may include a variety of offenses including assault, stalking, strangulation, kidnapping, and rape. If convicted, the penalty may include years of incarceration. It is important that you have an on your side, who you can trust to vigorously defend you.
Assault
Assault is a common criminal charge in New York. It is defined as intentionally causing another person physical harm. While the definition of assault seems simple, there are nuances to the charge, and the events leading up to the contact with the victim can be complicated. For instance, oftentimes a defendant faces an assault charge even though he was actually defending himself. The attorneys at the Law Offices of Stephen Bilkis & Associates understand that facing an assault charge, whether misdemeanor or felony, is stressful. We also understand the consequences of being convicted are serious. We are here to help.
DWI
A charge of DWI means that you are suspected of driving while intoxicated. Oftentimes a defendant is charged with DWI after failing a chemical test such as a breathalyzer, or after failing a field sobriety test. However, because of our years of experience as criminal lawyers, we know that such tests as not completely reliable. Just because you fail a chemical test or a sobriety test does not mean that you are intoxicated or that you will be convicted of DWI. If convicted of DWI, you face fines, license suspension, and jail. We will use our knowledge and resources to challenge the evidence against you and fight the charges.
Drug crimes
Being charged with a drug crime such as possession or selling is serious. Because there is such a major drug problem in New York and in the rest of the country, the penalties for drug crime convictions are harsh, even if only a small amount of drugs was involved. We understand that there are often complicated circumstances that lead to drug charges. We are here to ensure that your legal rights are protected throughout the criminal process, and to vigorously defend you in a supportive nonjudgmental way.
Sex crimes
Whether the charge is rape, criminal sexual act, luring a child, forcible touching, sodomy, or sexual abuse, being convicted of a sex crime is somewhat different from being convicted of other crimes. If you are convicted of a sex crime not only will you face prison, fines, and a criminal record, you will also be labeled as a registered sex offender. This means that for decades after your have served your prison term you will be required to inform law enforcement of where you live, where you go to school, and where you work. There will be restrictions on where you go. We understand the severity of a sex crime charge and the impact a conviction will have on the rest of your life. We will use our experience and understanding of New York's criminal courts to vigorously defend you in order for you to get the best possible outcome.
Child pornography
The stigma of being convicted of a child pornography crime will last longer than the prison sentence. Your reputation will be damaged in a way that is different from the damage related to being convicted of other types of crimes. Whether you are accused of selling, distributing, buying, or possessing child pornography, we will approach your case with both sensitivity and vigor. We will fight for the best possible outcome for your case as well as minimal damage to your reputation.
Grand larceny
Depending on the value of the property you are accused of stealing, if you are convicted of grand larceny, the judge could send you to prison for over 2 decades. In addition, you will have a felony conviction on your record which may impact several aspects of your life, including finding a job and renting an apartment. Just because you are charged with a crime does not mean you will be convicted. However, it is important that you are represented by someone with experience. The attorneys at the Law Offices of Stephen Bilkis & Associates have years of experience representing clients in New York criminal courts and understand the tactics that prosecutors use to try to sway juries and win convictions. We will use our knowledge and experience to develop a defense based on the facts of your case.
Petit larceny
Petit larceny is one of the most common criminal charges in New York City. It is the charge that you may face if you are accused of shoplifting. Because the value of the property at issue in a petit larceny case is relatively low, petit larceny is a misdemeanor. Even though the sentence will be relatively light, petit larceny is still a crime and there will be consequences to be avoided. Even though petit larceny is a misdemeanor, it is important that you are represented by an experienced New York criminal lawyer to ensure your interests are properly represented.
Gun crimes
Because New York has some of the strictest gun laws in the country, if you are convicted the consequences will be harsh. New York gun laws apply to a variety of different types of firearms including pistols, revolvers, shotguns, rifles, and assault weapons. There are strict laws related to licensing, possessing, selling, and manufacturing firearms. In addition, the use of a firearm while committing another crime is an aggravating factor. If you are charged with a gun crime, you face serious consequences and will need experienced representation. We have years of experience and understand New York's laws related to guns. We will look at the specific facts of your case and develop a custom defense just for you in order to ensure the best possible resolution of your case.
Internet crimes
Internet and computer crimes encompass a wide range of behaviors conducted online such as identity theft, computer hacking, online gambling, fraud, child pornography, and stalking. Defending accusations of internet crimes is complicated and requires experience. Because of our years of experience, the criminal lawyers serving clients in New York at the Law Offices of Stephen Bilkis & Associates have the knowledge and resources to help ensure a favorable resolution, based on the specific facts of your case.
Burglary
Burglary is a felony offense that involves entering the property of another person with the intent to commit another crime such as larceny. It is not necessary that you commit larceny or some other crime. The intent is all that is required. Burglary is considered a serious felony. If you are convicted your sentence could include several years in prison. Once you are released, you will have a criminal record. With so much at stake, it is vital that you immediately seek the support of experienced legal representation
Robbery
Just like grand larceny, robbery is a crime of theft that is a felony. Robbery, however, is considered a particularly serious theft offense because it involves the use of force or the threat of the use of force. Because robbery involves force and can involve serious injury to a victim, conviction can mean years spent in prison. An experienced criminal attorney serving clients accused of crimes in New York will vigorously defend you so that the charges are dismissed or reduced pre-trial. Should your case go to trial, we will challenge the prosecution's case to ensure the most favorable outcome given the specifics of your case.
White collar crimes
We also represent clients who have been charged with crimes termed as "white collar" crimes. A white collar crime is an offense that does not involve violence and is typically committed in an office setting and typically involves money. Examples of white collar crimes include embezzlement, bribery, forgery, money laundering, perjury, securities fraud, and insurance fraud. White collar crimes tend to be complex, involving the understanding of a variety of federal and state criminal statutes. Our attorneys have the experience and specialized knowledge to defend those accused of wrongdoing by federal and state prosecutors and will vigorously defend you through the entire criminal process.
Why the Law Offices of Stephen Bilkis & Associates
Stephen Bilkis is a veteran criminal trial litigator with extensive experience defending clients in criminal courts and in federal court. During over 2 decades of practicing law Stephen Bilkis has handled hundreds of criminal cases, establishing a reputation among both clients and peers for his superior preparation, his detailed understanding of the law, and obtaining exceptional results. Not only does Stephen Bilkis have a winning record before juries, he also is adept at winning pretrial. Stephen's deep knowledge of the New York criminal code allows him to find creative ways to routinely achieve the best possible result in each case.
The staff at the Law Offices of Stephen Bilkis & Associates will be truthful with you about your case. We will not make promises that we will not be able to keep. We will, however, thoroughly review the facts of your case and give you a realistic assessment of the possible outcomes of your case. As we move forward with your case we will use our trial skills, negotiation skills, knowledge of criminal law and procedure, and understanding of alternative sentencing options to make sure that your case has the best possible outcome. We will also keep you in the loop, and we not use tactics that will surprise you. In other words, we will handle your case with integrity.
It is not easy to navigate the criminal justice system. From the time that you are arrested until your case is resolved there are many complicated steps that will affect the final outcome of your case. Thus, if you have been accused of a crime it is important to immediately contact our office to discuss your case. The staff at the Law Offices of Stephen Bilkis & Associates has years of experience successfully defending clients in criminal courts who have been charged with assault, grand larceny, sexual assault, domestic violence, drug crimes, gun crimes and other felonies and misdemeanors. Contact us at 800.696.9529 to schedule a free, no obligation consultation regarding your case. We represent clients in the Bronx, Brooklyn, Long Island, Manhattan, Nassau County, Queens, Staten Island, Suffolk County and Westchester County.
Step

1

Step

2

Step

3

Step

4

Step

5

Step

6

Step

7

Step

8

Step

9
Step 1 - The Arrest
A New York or Federal law enforcement officer can arrest a person if that officer believes there is a probable cause that the suspect has committed a Criminal Act. All criminal cases start with an arrest, whether it 's for a Sex Crime, a Drug Possession or Drug Crime, a DWI, Domestic Violence, a White Collar Crime, an Assault, a Robbery, a Burglary, a Gun Crime or Murder.
An Arrest Can Take Place In One Of Two Ways
Firstly, the police go out and physically arrest you and bring you back to the precinct. (New York Law Enforcement officials working with other states do have the right to go outside New York State to have a criminal suspect arrested and brought back to New York.)
Secondly, the criminal suspect surrenders voluntarily; usually the police will call the suspect and ask him or her to come down to the precinct. Be sure to bring your New York criminal lawyer with you even if the police say they just want to question you. Often it is a guise and you will be arrested. Therefore, bringing your attorney with you will ensure that you make no statements to the police about the incident, which can compromise you or your case.
Step 2 - Transfer To Central Booking
Unless you receive a DAT (Desk Appearance Ticket), the police will bring the criminal defendant to Central Booking where fingerprints and photographs are recorded. The police will "run" this information to determine whether the defendant has a prior criminal history. A criminal lawyer is not allowed to accompany criminal defendants through the Central Booking process. Simultaneously, the defendant will be processed in Central Booking and the paper work from the police, listing the crime or crimes, will ultimately result in the arrest charges. This paperwork will be sent to the Office of the District Attorney. The New York Assistant District Attorney will evaluate the case and make a determination with regard to the crime and whether the criminal charge should be raised or reduced and whether or not additional criminal charges should be brought or the criminal charges should be dismissed. After the District Attorney has completed his/her paper work and the criminal defendant has been processed, the defendant will be "Court Ready" and will be taken to Criminal Court for the Arraignment.
Step 3 - Criminal Court Arraignment
The Criminal Defendant has a Constitutional right to have an attorney to defend him/her at an Arraignment. The purpose of the Arraignment in New York State Court is to let the defendant know what Crime or Crimes the District Attorney is bringing against the criminal defendant and their right to enter a plea of not guilty (you are innocent until proven guilty). The Arraignment also protects your right to a trial by jury (if necessary) and allows the parties to discuss your bail status.
After hearing oral argument from your lawyer and office of the District Attorney the New York Criminal Court has three pptions:
Require bail or bond, which must be paid in order for the criminal defendant to be released.
Set no bail and allow the criminal defendant to ROR'D which means Release On Your Own Recognizance.
Remand the criminal defendant in which case no bail is set and the Court can hold the defendant in custody; generally until bail is posted or until the conclusion of the case.
At the conclusion of the Arraignment, the defendant is given a new court date.
Beware that New York State Arraignments are held in different locations and the location depends on the County in which the Crime was perpetrated.
For more details about each County in New York and their practices during and after an arraignment, check the following pages on our website:
New York Arraignment
Nassau County, Queens, Bronx, Brooklyn, Westchester and Long Island Criminal Lawyer which includes both Nassau County and Suffolk County.
If you have been charged with a misdemeanor skip to step 6.
Step 4 -Grand Jury Actions
When the criminal defendant returns to court for a Felony case, assuming a Plea Bargain has not been reached, between your defense lawyer and the District Attorney the case goes to the Grand Jury. In New York the Grand Jury consists of 16-23 people who determine whether a crime has been committed and if the criminal defendant was responsible for the commission of the crime. It is important to note that this is not a vote of innocence or guilt with regard to the crime. Moreover, this process determines whether or not there is enough evidence for the case to proceed. In the Grand Jury, the District Attorney is allowed to present his case and witnesses with no cross-examination for the Criminal Defense Lawyers. Further, while the criminal defendant is allowed to testify, his
A lawyer is not allowed to make an opening or closing statement nor call witnesses or cross examine the witnesses of the District Attorney. Additionally, there is no Judge directly involved. This loose procedure makes it relatively easy to indict a criminal defendant. In fact, a former New York Court of Appeals Chief Justice stated that a New York District Attorney could indict a ham sandwich if he wanted to.
Step 5 - Arraignment On The Indictment
If the Grand Jury votes and indicts the case, then the Criminal Court is required to arraign the defendant on the Indictment. This Arraignment is very similar to the original Arraignment the defendant went through in Criminal Court where both the District Attorney and the criminal defense attorney are present and the Judge has the right to raise or lower bail, set bail for the first time or remand the criminal defendant.
Step 6 - Motion Schedule
In New York, whether the case is a Felony or Misdemeanor, the Judge sets a Motion Schedule. The purpose of a Motion is to ask the Criminal Court to do something with the ultimate goal of narrowing the Issues of Law before a case goes to trial. For example, in a DWI case someone is pulled over and arrested. If someone wasn 't given his or her Miranda Warnings (you have the right to remain silent...) and the criminal defendant made a statement, your criminal lawyer can ask the Court in a Motion to grant a hearing to suppress the statement called a Huntley Hearing. If the Court grants your request to have the hearing, the hearing is held and the Judge determines whether or not your statement will be admitted as evidence in the Criminal Court Case.
Of course, the District Attorney can contest your request for a hearing in a Motion of his own. Many times in Criminal Cases your criminal lawyer and the District Attorney try to resolve your Criminal Case without a trial. This is called a Plea Bargain. Very often this induces the District Attorney to reduce the criminal charge against the criminal defendant. Normally, if a fair deal is reached between the District Attorney and the criminal defense lawyer, what follows will be a discussion between the criminal defense Lawyer and the criminal defendant. After the criminal defendant discusses the offer with his/her criminal defense lawyer, it's probably a good idea to accept the Plea Bargain and avoid the unnecessary risk of a trial. In exchange, the District Attorney gets a conviction after the defendant pleads guilty to the reduced charges. Usually, there is a discussion between the Judge, the defense lawyer and the District Attorney with regard to the Plea Bargain to insure that the sentence is acceptable to all parties, as the Judge must approve of all Plea Deals.
Step 7 - Trials Of The Issues
If no Plea Bargain has been agreed to, the next step is a trial. There are two types of criminal trials in New York State. The first is a Bench Trial where the Judge decides the case . The second type of criminal trial in New York is called a trial by jury. This is where the Jury decides the outcome of the criminal case .
A criminal trial in New York State is the opportunity for the District Attorney and the lawyer to put forward their cases and allow the Judge or the Jury to reach a verdict.
Remember the burden of proof is on the District Attorney. The District Attorney has to prove the defendant committed the crime and is guilty of the criminal charge(s) beyond a reasonable doubt. If the District Attorney fails to prove the defendant 's guilt to this standard, then District Attorney should not get a conviction from the Jury. Thus, the defendant is acquitted (found not guilty) and the case is over and the criminal defense lawyer and his/her client have won. In theory, if the District Attorney does not make out a prima facia case for the crime they are alleging, the criminal defendant's New York criminal defense lawyer does not have to say a word and the criminal defendant should be acquitted of the crime or crimes.
Step 8 - Sentencing
In New York, if the defendant is found guilty after trial or pleads guilty after a plea bargain, the Judge makes the determination of the sentence. On sentencing day, the criminal defendant is brought before the Judge with their Criminal Lawyer and District Attorney present. The Criminal Lawyer, the District Attorney and the criminal defendant are all given the opportunity to speak before the Judge imposes his / her sentence. The Judge 's sentence may include incarceration, fines, probation, community service, treatment programs, conditional discharge or any combination thereof.
Step 9 - Appeals
At the conclusion of sentencing, the criminal defendant and his/her Criminal Lawyer will decide whether or not the criminal case should be appealed. There are a variety of issues that can be appealed; mistake in law, admissibility of evidence and the length of sentence are just a few. Generally, New York criminal lawyers appeal criminal cases as a result of a mistake. Just remember your Notice Of Appeal must be filed within 30 days of sentencing. Moreover, be aware that the District Attorney can oppose any appeal you file in New York State.
If you are currently under a Criminal Investigation in New York or have been charged with a crime or crimes, our criminal defense attorneys can help protect you and your rights in both New York State Court and in the Federal Court sitting in New York. Our attorneys may be aggressive in Court but will be patient with you and listen to you and your needs. Each criminal defense attorney in our office understands that you are scared, confused and are in need of a Criminal Lawyer to help you and that is why we offer a free consultation. At the free consultation you can meet with a criminal lawyer in our office to discuss possible strategies and defenses to your case. An attorney from our office can meet you at one of our convenient locations in New York City, including Manhattan, Brooklyn, Queens, Bronx or on Long Island including both Nassau County and Suffolk County.
Please find below a list of the Criminal Courts in New York City and Long Island. We have included phone numbers for the Criminal Court, the Police Department and Central Booking for the jurisdiction in the corresponding County.
New York County (Manhattan) NYC
NY Criminal Court (212) 374-5880
NY Central Booking (212) 374-5818
Office of the New York District Attorney
Kings County (Brooklyn) NYC
Criminal Court (718) 643-5675
Central Booking (718) 935-9210
Office of the Brooklyn District Attorney
Bronx County, NY
Bronx County Central Booking (718) 590-2817
Bronx County Criminal Court (718) 590-2886
Office of the Bronx District Attorney
Queens County, NY
Queens Central Booking (718) 268-4523
Queens County Criminal Court (718) 520-1985
Office of the Queens District Attorney
Richmond County (Staten Island) NYC
Staten Island Criminal Court (718) 390-8400
Staten Island Central Booking (718) 876-8493
Office of the Staten Island District Attorney
Long Island Criminal Court information
Nassau County Police Headquarters (516) 573-7100
Nassau County District Court Arraignments (516) 572-2199
Office of the Nassau County District Attorney (516) 571 3800
Suffolk County
Suffolk County Criminal Court (631) 853-7500
Suffolk County Police Headquarters (631) 852-6000
Office of the Suffolk County District Attorney (631) 853 4161
Our criminal defense attorneys offer skilled and aggressive representation to a wide variety of individuals or businesses. We represent those who are either under Criminal Investigation or who are facing a Criminal Charge in NY or Federal Court sitting in New York.
Our defense lawyers handle cases in NYC including New York (Manhattan), Queens, Brooklyn (Kings County) Staten Island (Richmond County), The Bronx, Long Island, including Nassau County and Suffolk County and Westchester.
Every criminal lawyer in the firm is experienced in assessing the particulars of an individual case as well as dealing with the many different issues that often come up in the New York criminal procedure law and penal code as well as Federal criminal law.
Below please find a brief list of some of the types of Criminal Cases in which our Criminal Attorneys can provide help and advice: Murder, Drug Possession and Drug Crimes, Sex Crimes, Child Pornography, Domestic Violence, White Collar Crimes including Securities Cases, Bank Fraud and Money Laundering, Stalking, Kidnapping, Robbery, Assault, Violation of Probation and Parole Violation and Weapons Possession including Gun Crimes. If you would like to read more about these types of cases please follow the above links.
If you are currently under investigation or have been charged with a crime, every attorney in our firm stands ready to help protect you and your rights under the Constitution of both United States and New York State. So call Stephen Bilkis & Associates, PLLC at 800.696.9529 or contact us online for a free consultation.